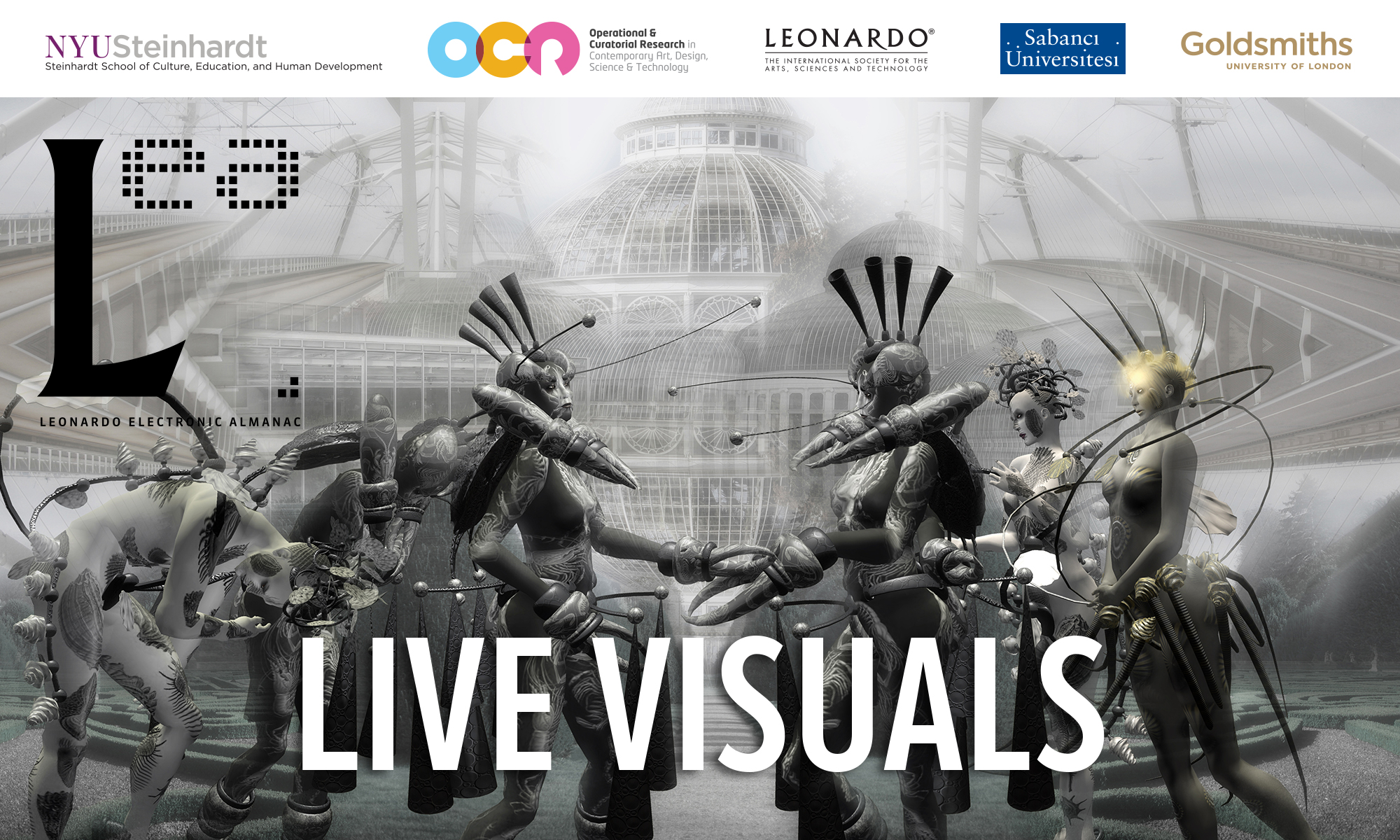 Live Visuals, Leonardo Electronic Almanac, Volume 19 Issue 3
ISBN: 978-1-906897-22-2
ISSN: 1071-4391
Volume Editors: Lanfranco Aceti, Steve Gibson and Stefan Müller Arisona
Editor: Ozden Sahin
The Future Of Cinema: Finding New Meaning Through Live Interaction
by Dominic Smith
This article seeks to articulate the growing role of the cinema as a place for live media, identifying key practices and placing them within the broader context of new media. Against this synopsis there will be an examination of the role of the arts in defining the cinema space as a place for new interactions with media. Cinema is in its final transition from chemically processed media to fully digital, yet our interactions with this media still carry assumptions based upon its previous incarnation. As Marshall McLuhan described (1964) artists can act as a "Distant Early warning system." [1] This article argues the essential role of artists in contextualising and appropriating the attributes of new media into a live spectacle in order to help us find new meaning in the cinema space.
[1] Marshall McLuhan, Understanding Media: The Extensions of Man (New York: McGraw-Hill, 1964), 22.
Full article is available for download as a pdf here.
Volume 19 Issue 3 of Leonardo Electronic Almanac (LEA) is published online as a free PDF but will also be rolled out as Amazon Print on Demand and will be available on iTunes, iPad, Kindle and other e-publishing outlets.