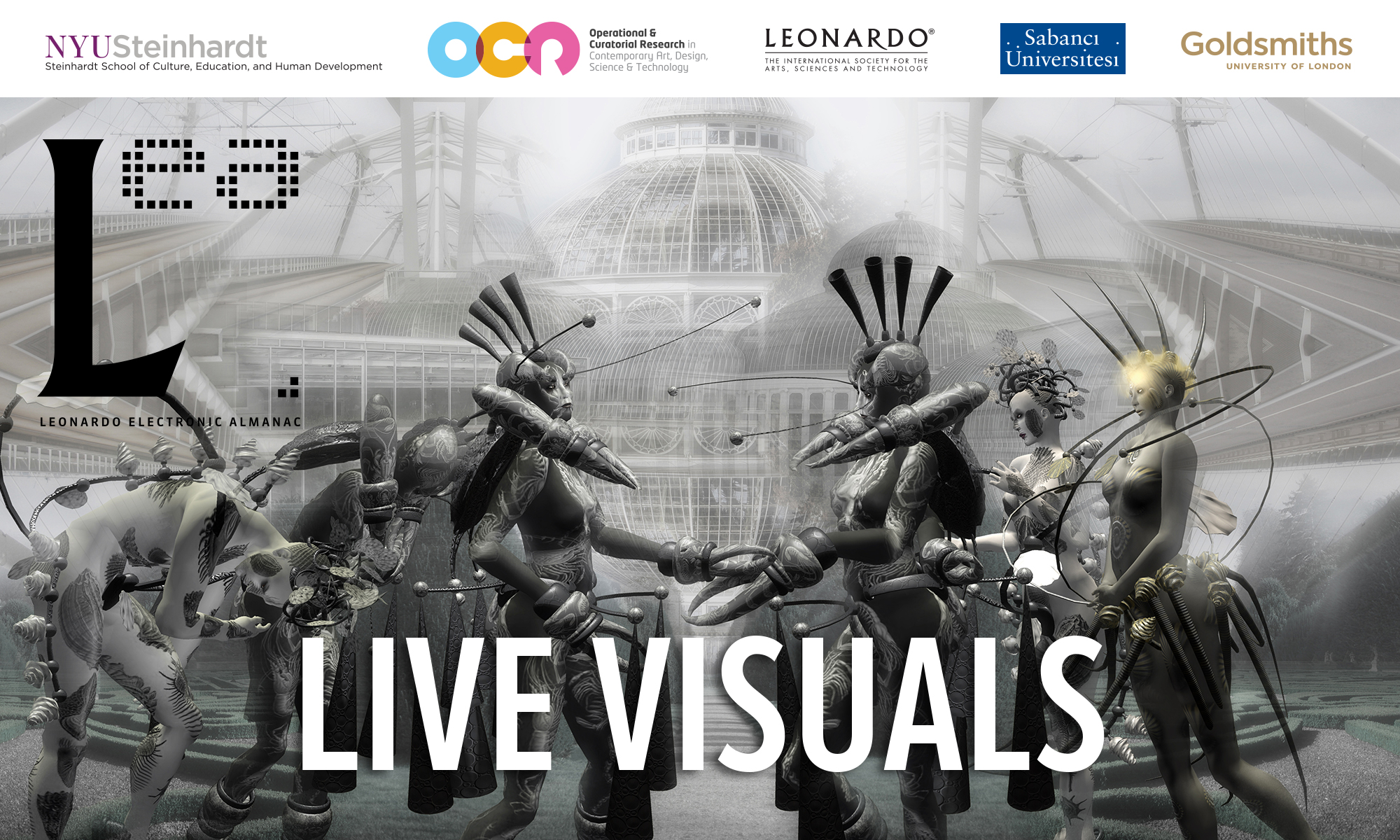 Live Visuals, Leonardo Electronic Almanac, Volume 19 Issue 3
ISBN: 978-1-906897-22-2
ISSN: 1071-4391
Volume Editors: Lanfranco Aceti, Steve Gibson and Stefan Müller Arisona
Editor: Ozden Sahin
Multi-Projection Films, Almost-Cinemas And Vj Remixes: Spatial Arrangements Of Moving Image Presence
by Gabriel Menotti
In an attempt to produce critical associations between the fields of cinema, expanded cinema, contemporary art and digital live visuals, this paper investigates characteristics of VJing projection in the work of practitioners who do not engage primarily with this technique. The analysed pieces are the film Chelsea Girls (USA, 1966), by Andy Warhol; the installation series Cosmococas (Brazil, 1973), by Hélio Oiticia and Neville D'Almeida; and the multimedia project The Tulse Luper Suitcases (2003-), by Peter Greenaway. Each of them reorganizes the elements conventionally involved in the exhibition of moving images by either opening them up to contingencies or incorporating the apparatus in particular strategies of meaning and value, therefore challenging the established viewing regimes. With these analyses, I mean to emphasize the role of spatial organization in the experience of time and in the definition of the parameters for the performance of media technology, regardless of the institutional conventions that restrict each field of visual creation. By doing so, I hope to set more rigorous underpinnings to speculate over their future developments and interactions.
Full article is available for download as a pdf here.
Volume 19 Issue 3 of Leonardo Electronic Almanac (LEA) is published online as a free PDF but will also be rolled out as Amazon Print on Demand and will be available on iTunes, iPad, Kindle and other e-publishing outlets.