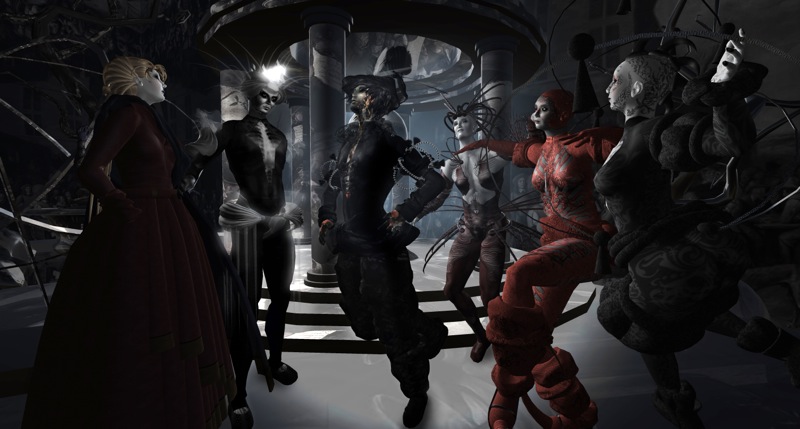 Live Visuals, Leonardo Electronic Almanac, Volume 19 Issue 3
ISBN: 978-1-906897-22-2
ISSN: 1071-4391
Volume Editors: Lanfranco Aceti, Steve Gibson and Stefan Müller Arisona
Editor: Ozden Sahin
Avatar Actors
by Elif Ayiter
In this text I wish to discuss, as well as illustrate through pictorial examples, how the Live Visuals of three dimensional online virtual worlds may be leading us into participatory and collaborative Play states during which we appear to become the creators as well as the actors of what may also be described as our own real-time cinematic output.
One of the most compelling of these stages may be three dimensional, online virtual worlds in which avatars create and enact their own tales and conceptions, effectively bringing forth live, participatory cinema
through Play.
Full article is available for download as a pdf here.
Volume 19 Issue 3 of Leonardo Electronic Almanac (LEA) is published online as a free PDF but will also be rolled out as Amazon Print on Demand and will be available on iTunes, iPad, Kindle and other e-publishing outlets.