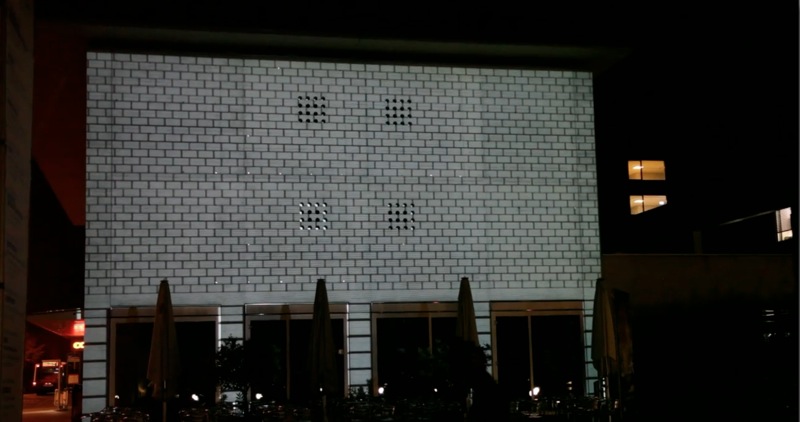 Live Visuals, Leonardo Electronic Almanac, Volume 19 Issue 3
ISBN: 978-1-906897-22-2
ISSN: 1071-4391
Volume Editors: Lanfranco Aceti, Steve Gibson and Stefan Müller Arisona
Editor: Ozden Sahin
Architectural Projections: Changing The Perception Of Architecture With Light
by Lukas Treyer, Stefan Müller Arisona & Gerhard Schmitt
In the recent years, using buildings and building façades as projection surfaces has become a widespread practice of the live visuals community. However, while projections on a building are typically called 'architectural,' they often ignore the interaction of the projection with the architecture and use the building surface merely as a projection screen. In this paper, we reflect on the potential of using projections within the architectural context, and we will discuss early or famous architectural projections as a starting point. Among architectural education aspects, the urban and sociological impacts of projections are examined as well as the use of knowledge about computer animation and simulation for architectural design. The relation of a positive perception of architecture and ephemeral activities like festivals is implicitly being shown with many examples. The paper is complemented with a case study, a large-scale architectural projection at a city festival, realized by architecture students. Based on the study, we provide insights in the technical setup and show how the architectural education aspects can be included in practical work.
Full article is available for download as a pdf here.
Volume 19 Issue 3 of Leonardo Electronic Almanac (LEA) is published online as a free PDF but will also be rolled out as Amazon Print on Demand and will be available on iTunes, iPad, Kindle and other e-publishing outlets.