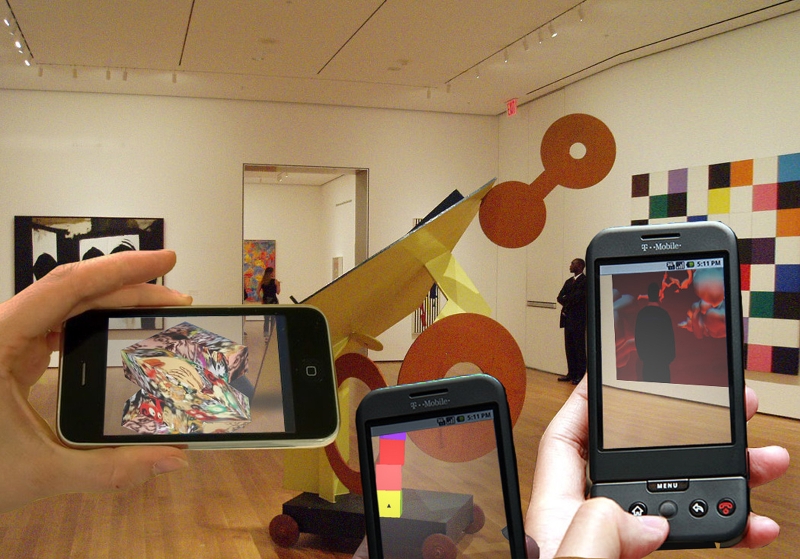 LEA Volume 19 Issue 2
Volume Editors: Lanfranco Aceti and Richard Rinehart
Editors: Ozden Sahin, Jonathan Munro and Catherine M. Weir
ISBN: 978-1-906897-23-9
ISSN: 1071-4391
Invisible – In Your Face
+ Interview, Statement, Artwork
by Sander Veenhof
As the practitioners of 'AR interventions' have been exploring different ways to make their AR experiences impactful without being dependent on modifications in the physical space, what are the strategies they use to overcome the intrinsic invisible nature of GPS-based augmented reality? Is there a future for the phenomenon of the AR Intervention and if so what kinds of future interventions are to be expected?
Full article is available for download as a pdf here.
Volume 19 Issue 2 of Leonardo Electronic Almanac (LEA) is published online as a free PDF but will also be rolled out as Amazon Print on Demand and will be available on iTunes, iPad, Kindle and other e-publishing outlets.