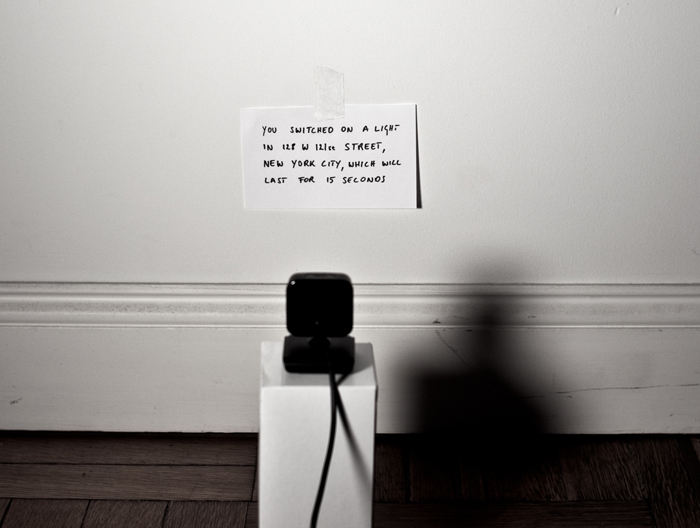 LEA Volume 19 Issue 2
Volume Editors: Lanfranco Aceti and Richard Rinehart
Editors: Ozden Sahin, Jonathan Munro and Catherine M. Weir
ISBN: 978-1-906897-23-9
ISSN: 1071-4391
Interview, Statement, Artwork
by Ruben Aubrecht
In my work I try to create some sort of lightness that allows complex processes to appear very simple.
It is a ludic approach to see existing structures under new perceptions. Formally my work is very conceptual, and the resultant alleged simplicity could be seen as a possible access to deal with social, institutional critique and media reflexive theories.
An important aspect of my work is the duplication of reality. Frequently I use technical equipment to create
an absurd setting that ostensibly which don't provide any deeper knowledge except of an offer to the recipient to rethink the status quo. Through the translation into another medium, the viewing point changes and unremarkable and insignificant objects become a projection surface for new meanings.
Full article is available for download as a pdf here.
Volume 19 Issue 2 of Leonardo Electronic Almanac (LEA) is published online as a free PDF but will also be rolled out as Amazon Print on Demand and will be available on iTunes, iPad, Kindle and other e-publishing outlets.