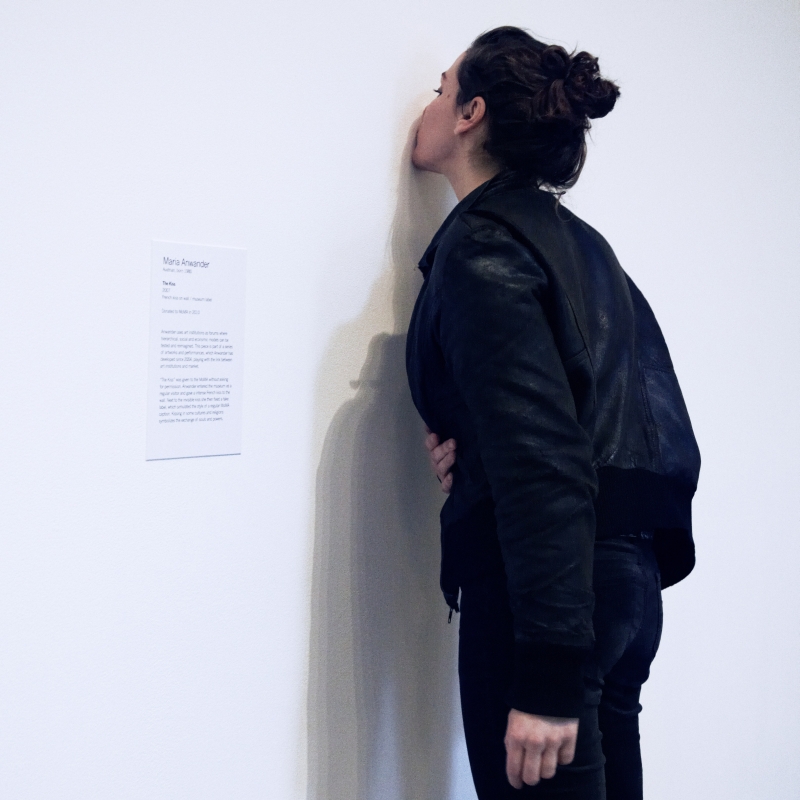 LEA Volume 19 Issue 2
Volume Editors: Lanfranco Aceti and Richard Rinehart
Editors: Ozden Sahin, Jonathan Munro and Catherine M. Weir
ISBN: 978-1-906897-23-9
ISSN: 1071-4391
Interview, Statement, Artwork
by Maria Anwander
Influenced by conceptual art my works are established between the fields of performative and installation art.
By availing different kinds of artistic media, including photography, video and sculpture my work mainly questions authenticity of artworks and the gap between the art-market and the artist as its potential participator. Instead of giving refined didactic answers my work shows the formal process of my investigations. Memories and archives in the form of text, which by its anticipation evokes images in the viewers' mind, build one important part of my work. A second part builds simple interventions in ordinary items to detach them from their original context and to allow the recipient a different point of view.
My latest works deal with issues of collecting, ownership and authorship. Hereby I'm highly interested in the creation of notional images by removing other already existing images. The dematerialization and deconstruction of images into pure descriptions of themselves and vice versa is part of my deliberations.
Full article is available for download as a pdf here.
Volume 19 Issue 2 of Leonardo Electronic Almanac (LEA) is published online as a free PDF but will also be rolled out as Amazon Print on Demand and will be available on iTunes, iPad, Kindle and other e-publishing outlets.