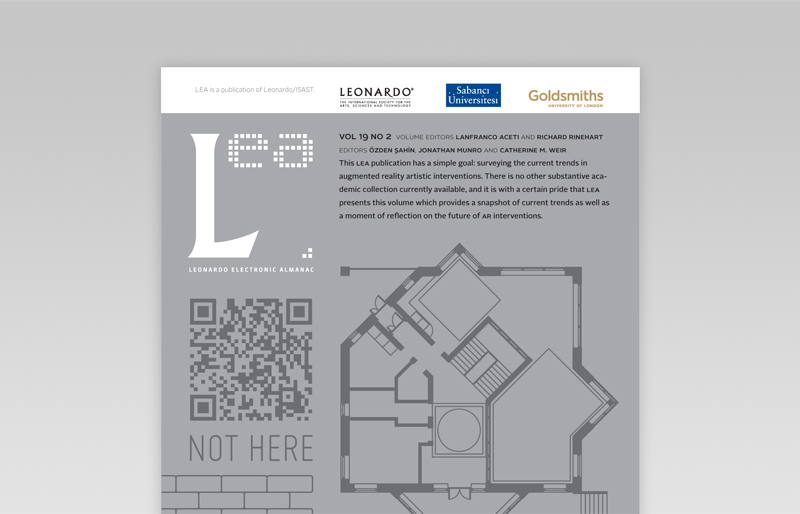 LEA Volume 19 Issue 2
Volume Editors: Lanfranco Aceti and Richard Rinehart
Editors: Ozden Sahin, Jonathan Munro and Catherine M. Weir
ISBN: 978-1-906897-23-9
ISSN: 1071-4391
Interview
by Patrick Lichty
I think a sense of chaos as resistance to form has crept into my work, and in my virtual interventions, has been something that has come to be expected from me. Coming from disciplines like engineering that are dependent on order and control, the emergence of a fascination with chaos and noise as culture jamming has been very interesting.
Full article is available for download as a pdf here.
Volume 19 Issue 2 of Leonardo Electronic Almanac (LEA) is published online as a free PDF but will also be rolled out as Amazon Print on Demand and will be available on iTunes, iPad, Kindle and other e-publishing outlets.