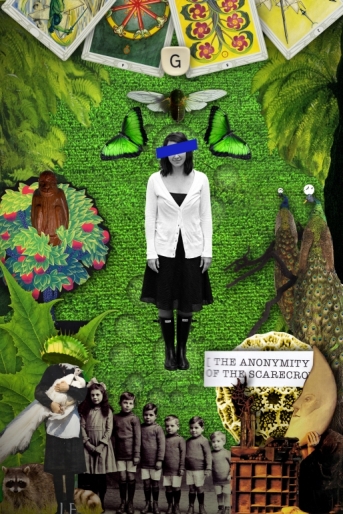 LEA Volume 19 Issue 1
Volume Editors: Lanfranco Aceti and Richard Rinehart
Editors: Ozden Sahin, Jonathan Munro and Catherine M. Weir
ISBN: 978-1-906897-20-8
ISSN: 1071-4391
Translocated Boundaries
+ Interview, Statement, Artwork
by Jacob Garbe
The challenge of new media interactive artwork is becoming more and more familiar to the conversation of exhibition practice. While these works are radical in many ways, for the most part they still establish their interactivity within a statically delineated physical space: a gallery, an installation, or an area created through the formulation of specific environmental parameters. They break down the fourth wall of passive experience through interactivity, but still – for the most part – partake of traditional exhibition space, and leverage that to provide boundaries for
acceptable behavior. In many cases, they are in active dialogue with that space, and are engaging, co-opting, or subverting those spaces and their accompanying expectations. However, they remain concerned with a specific physical location.
Augmented reality (AR) art, however, distinguishes itself through its particular mechanics of exhibition and performative re-contextualization. This allows the artist to translocate the borders and constraints of experience from physical to virtual, expressing the piece onto spaces in a way that is independent of physical constraint. This practice of anchoring virtual assets to the physical world allows artists to make use of mutability and replication, while engaging with issues of embodiment, performance, and presence. In this way AR pieces, such as From Closed Rooms, Soft Whispers, show themselves as dynamic both in content due to their performativity, and in a physical location of experience due to their mediation.
Full article is available for download as a pdf here.
Volume 19 Issue 1 of Leonardo Electronic Almanac (LEA) is published online as a free PDF but will also be rolled out as Amazon Print on Demand and will be available on iTunes, iPad, Kindle and other e-publishing outlets.