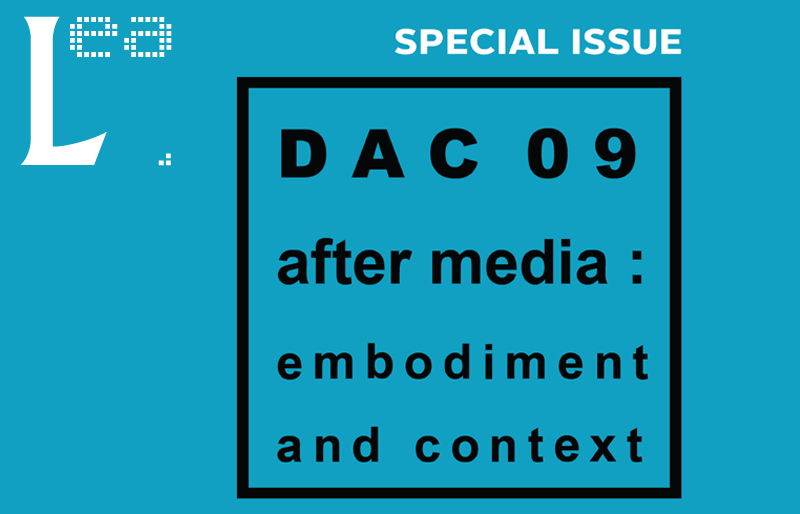 LEA Volume 17 Issue 2
Senior Editors for this volume: Lanfranco Aceti and Simon Penny

ISBN: 978-1906897-16-1
ISSN: 1071-4391
Two Decades of Digital Art and Culture: An Introduction to the LEA DAC 09 Special Edition
Introduction by Simon Penny

This volume of LEA is composed of contributions drawn from participants in the 2009 Digital Art and Culture conference held at the University of California, Irvine in December 2009. DAC09 was the eighth in the Digital Art and Culture conference series, the first being in 1998. The DAC conference series is internationally recognized for its progressive interdisciplinarity, its intellectual rigor and its responsiveness to emerging practices and trends. As director of DAC09 it was these qualities that I aimed to foster at the conference.
Full article is available for download as a pdf here.
Vol 17 Issue 2 of Leonardo Electronic Almanac (LEA) is published on line as a free PDF but will also be rolled out as Amazon Print on Demand and will be available on iTunes, iPad, Kindle and other e-publishing outlets.