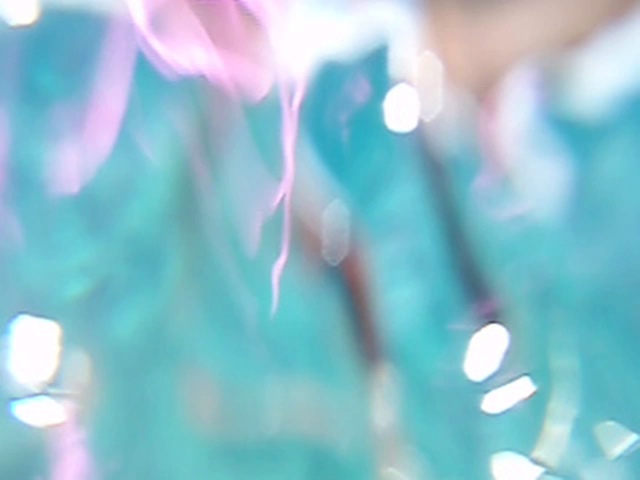 Leonardo Abstract Services (LABS) 2010-2012
Scorescapes: On Sound, Environment and Sonic Consciousness
Scorescapes investigates how sound mediates our relationship to the environment, and how contemporary multidisciplinary art practices can articulate this relationship. It joins my own artistic practice with a theoretical analysis of the field, highlighting how relationships to the environment drawn through sound are profoundly bound up with technology. Key concepts include: making the inaudible audible; underwater sound and cetacean communication; field recordings and the contextual basis of sound; typologies of listening; the score as relationship; and techno-intuition.
Scorescapes negotiates a role for the artist and composer as a researcher, creating hybrid methods and developing alternative forms of knowledge that heighten personal awareness through direct engagement with sonic environments. Working closely with composers David Dunn, Alvin Lucier and Pauline Oliveros, and with bio-acoustic scientist Michel André, I tested and applied theoretical ideas, generating unexpected artistic research questions and methods. These included the need to distinguish between audification, sonification and visualization processes, the paucity of research on underwater sonic environments and the anthropocentric bias towards environmental sound.
The dissertation begins by proposing an expanded notion of the musical score, one that facilitates relationship, existing in and between minds, notations and environments. I use this idea of a 'scorescape' to examine the central question: What does it mean to relate to the environment through sound? Building on my prior projects Taking Soundings (2007) and Sun Run Sun (2008), which examine navigation techniques through sound, Scorescapes investigates parallels between Acoustic Ecology and Land Art, ecology and systems aesthetics, and the legacy of walking as an art form that emphasizes an embodied relationship to environment. Such relationships are often profoundly bound up with technology, raising questions as to how instruments enable as well as inhibit certain forms of knowledge. Scorescapes considers sounds beyond human hearing range and in uninhabitable environments, investigating techniques, common assumptions and approaches to making the inaudible audible. Further, my research on the sonic qualities of the underwater environment where sound is essential to aquatic life, leads to questions of displaced sound in field recordings in general, resulting in a critique of what I call 'sonic colonialism' and my proposal for an embodied engagement with environmental recordings.
The concluding chapter synthesizes these ideas, taking a more personal approach to analyzing my own art works, which explore various forms including audio-visual installations and performances, performative lectures, electronic instruments, sonic walks and collaborations with improvising musicians. Through the artistic process of making Pink Noise, Fishing for Sound, Tropical Storm and other works (documented on DVD as part of the dissertation), I recognized the central importance of considering the context in which sounds occur rather than focusing exclusively on the qualities of a sound itself. From this perspective, the act of composition emphasizes a renewed focus on listening in order to understand sounds in relationship to their environment, and to enable other listeners to do the same.
The Scorescapes research project maps historical approaches and suggests potential trajectories for understanding the role of sound in ongoing transformations of the environment through human intervention. A greater awareness of the interrelation of sound, technology, the environment and sonic consciousness, could lead towards more sustainable practices in the arts, sciences and other fields. The dissertation concludes by proposing a notion of 'techno-intuition'. Combining technological and intuitive methods of knowing, techno-intuition can be applied to artistic research and instrument design for interaction with the environment.
Further information on the art works in the Scorescapes project is available at: http://www.yolandeharris.net/
Degree: Ph.D.
Year: 2011
Pages: 130
University: Leiden University
Supervisor: Prof Frans de Ruiter
Semail:
Supervisor 2: David Dunn, Dr. Bob Gilmore
Language: English
Dept: Academy for Creative and Performing Arts, Faculty of Humanities
Copyright: Yolande Harris
Lang_author: English
Url: https://openaccess.leidenuniv.nl/handle/1887/18184
Email: yo@yolandeharris.net
Keywords: Sound, score, environment, sonification, inaudible, cetacean, underwater sound, techno-intuition, listening
LEONARDO ABSTRACTS SERVICE (LABS) is a comprehensive collection of Ph.D., Masters and MFA thesis abstracts on topics in the emerging intersection between art, science and technology.
If you are interested you can submit your abstract to the English LABS, Spanish LABS, Chinese LABS and French LABS international Peer Review Panels for inclusion in their respective databases. The authors of abstracts most highly ranked by the panel will also be invited to submit an article for consideration for publication in the refereed journal Leonardo.