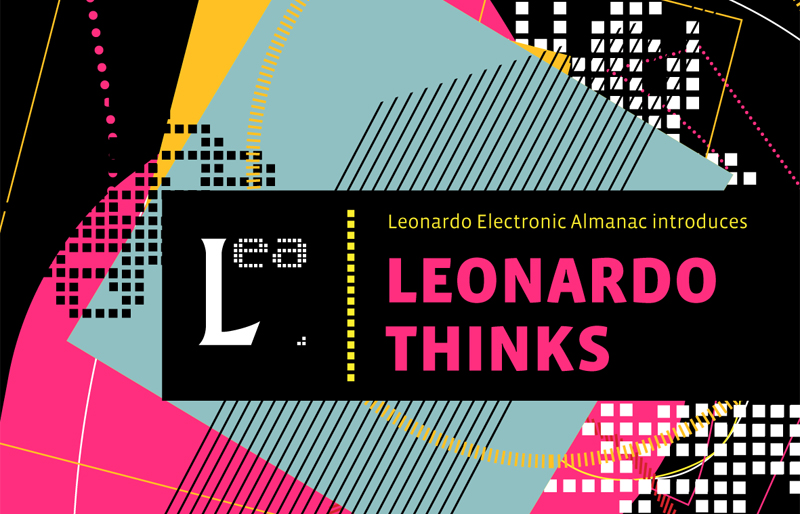 LEONARDO THINKS 1968 – 2011
Historical Opinion by Yusuf A. Grillo
Yusuf A. Grillo asks how much influence should the patron or the critic have on what the artist does?
Science and Technology and the Purpose of Art
It is a widely held belief of art patrons, particularly in connection with art in Third World countries such as Nigeria, that the advancement of science and technology has a corresponding debilitating effect on the raison d'être for art. The purpose of art, it is believed, has from the beginning been spiritual, a purpose that began to be modified or discountenanced outright with the advancement of science and technology.
Magic motivated the cave paintings of prehistoric times; religion motivated the murals and sculpture of ancient Egypt and of Greece and Rome up to the Renaissance. The now universally respected ancient art of African countries such as Nigeria was motivated by religious beliefs but was also in the service of the 'king' court, the king being 'God's representative among the people'. For Leonardo da Vinci, who truly blazed the trail in the pursuit of scientific and technological re search vis-à-vis art, the motivation was predominantly religious: Virgin and Child with St. Anne, Madonna of the Rocks, Adoration of the Magi, etc. This belief regards art as either purely spiritual and intuitive or, where one sees evidence, as intellectual, though intellect is viewed only as a tool for the spiritual. There was a clear line of demarcation between art and items that, no matter how beautiful, were fabricated for their utility-pots, stools, textiles, etc. – or for their decorative value.
But then, as emphasis began to shift from the community to the individual, religion or the spiritual could no longer simply be identified as Christianity, Hinduism, Islam or any particular ethnic religion. Nature itself became a religion. Many a great artist was inspired by landscapes, the sky, the seas, people, light, animals, flowers, dreams and personal emotions. They had as deep a spiritual involvement, total belief and sincerity in the messages that they conveyed. It could now be said that the purpose of art was to convey a sincere 'spiritual' message, noting that 'spiritual' did not necessarily have anything to do with any known religion; there was now room for the personal spiritual.
This characterization meant that any work carried out with the sole aim of showing how knowledgeable or skillful one was in drawing, painting or sculpture would not qualify as art, while a sincere but naive work would. By the same token, works born through accidents or experiments in fields of science and technology (for example, experiments aimed at discovering the effect of a particular acid on metals)-no matter how beautiful, interesting or moving the results might be could not be classified as art since the original purpose was not to convey a sincere spiritual message.
By extension, does this classification not then mean that the viewer of an art work-who is expected to receive the spiritual message conveyed by the artist-is actually the one to adjudicate whether or not a particular work is that of an artist? We are all witnesses to the incredibly beautiful and moving results achieved through the application of science and technology to the visual media. The world is now so small that two people at opposite poles can speak to one another or be with each other within 24 hours. Art exhibitions travel from continent to continent, and viewers from different cultural backgrounds have access to works by artists of whom they have never heard. The only thing paramount in the mind of these viewers is, to use the old cliche, 'I know nothing about art but I know what I like'. What stops a viewer from choosing a work done by a robot as the most inspired work at an exhibition? Is the pre-Renaissance purpose of art still valid or has technological advancement now compelled us to modify it?
How much influence should the patron or the critic have on what the artist does? I wonder.
Yusuf Grillo (born 1934) is a contemporary Nigerian artist known for his inventive works and the prominence of the color blue in many of his paintings.
ISSN No: 1071-4391
Author: Yusuf A. Grillo, Leonardo Honorary
Originally published in: Leonardo Vol. 24, No. 5 (1991), pp. 503-504
Print: ISSN 0024-094X, Online: ISSN 1530-9282, DOI: http://www.jstor.org/stable/1575649
Leonardo is a registered trademark of the ISAST.