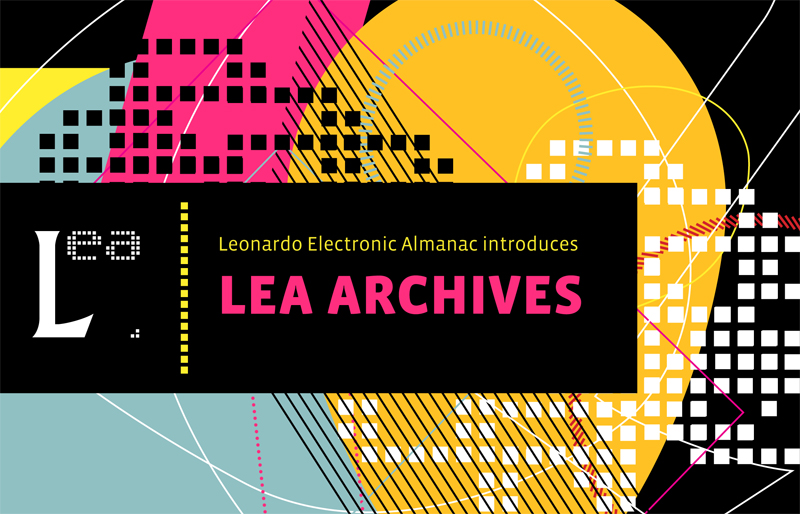 Leonardo Electronic Almanac
ISSN #1071-4391

TABLE of CONTENTS
Leonardo Electronic Almanac: Volume 13 2005
Author Index

For over a decade, Leonardo Electronic Almanac (ISSN No: 1071-4391) has thrived as an international peer reviewed electronic journal and web archive covering the interaction of the arts, sciences, and technology. LEA emphasizes rapid publication of recent work and critical discussion on topics of current excitement. Many contributors are younger scholars and artists . Contents include Texts; Artists using new media; Feature Articles comprised of theoretical and technical perspectives; the LEA Gallery exhibiting new media artwork by international artists; Leonardo Reviews, edited by Michael Punt, Leonardo Research Abstracts of recent Ph.D. and Masters theses, curated Galleries of current new media artwork by international artists, and Special Issues on topics ranging from New Media Poetry, to Zero Gravity Art, to the History of New Media.