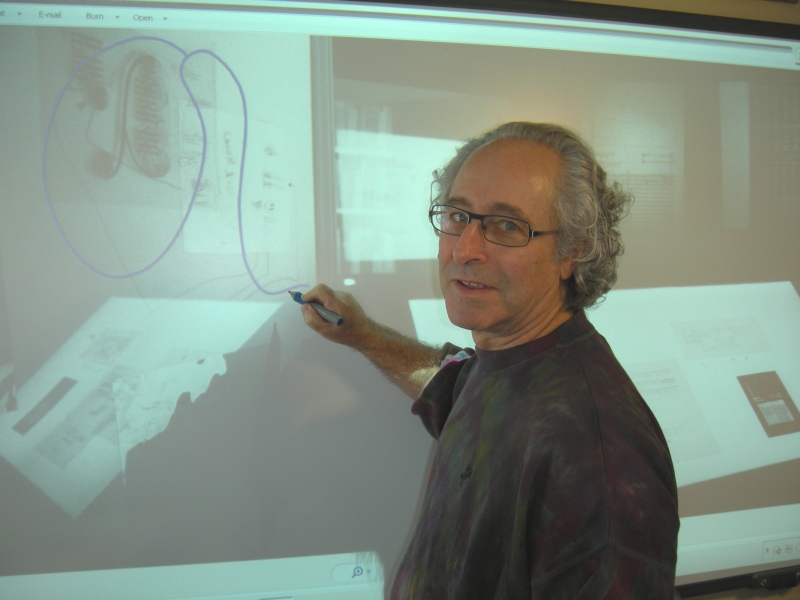 Craig Harris is a composer, new media artist and designer, writer and consultant in the non-profit arts community, with expertise in new media arts, creative facilities development, organizational development, strategic planning, project management, and program development. His artwork includes works for concert performance, music theater and performance art, dance, video, multimedia and art installation. His book Art and Innovation, documenting collaborations between artists and research scientists at Xerox Palo Alto Research Center (PARC), was released in June 1999 by MIT Press. His electroacoustic work, The Hill Has Something to Say, commissioned by soprano Renée Fleming, was premiered in Alice Tully Hull in May 2000.
His background includes serving as President of the International Computer Music Association, and he's also former Executive Director of Leonardo, the International Society for Arts, Sciences and Technology, former Executive Editor of the Leonardo/MIT Press electronic journal Leonardo Electronic Almanac, and contributing author for the Leonardo Book Series. Craig received his Ph.D. and Master of Music degrees in Composition at Eastman School of Music,University of Rochester, where he facilitated in the development of their Computer Music Studio.
Harris has been Interim Director and Managing Director at the Playwrights' Center in Minneapolis, MN, and has served as Executive Director for the Minneapolis-based dance theatre company – BALLET of the DOLLS, and as Executive Director of THE RITZ THEATER FOUNDATION, where he completed a major renovation project converting a historic 900-seat movie theater into a 240-seat multi-use performing arts venue. Former Twin Cities clients include Artspace Projects, Inc., Bell Museum of Natural History, the Minnesota Orchestral Association, and Sutton + Associates.